Types of Sessions
Salt Treatment included in each session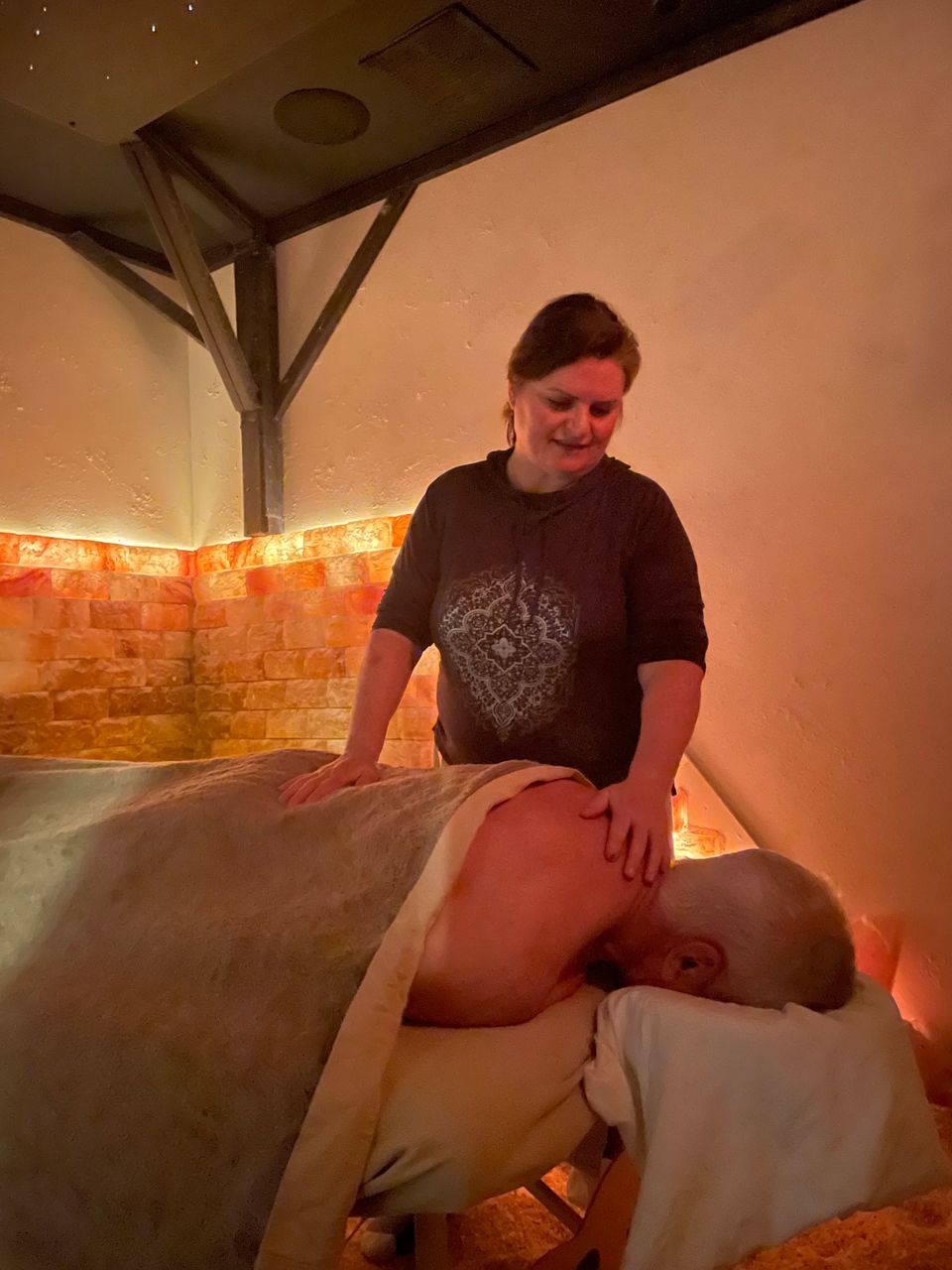 Bodywork Massage
Enjoy a 60 minute bodywork session and salt therapy at the same time with our experienced practitioner massage therapist. Choose from swedish, therapeutic, deep tissue, relaxation, or hot stone massage.

60 minutes - $99.00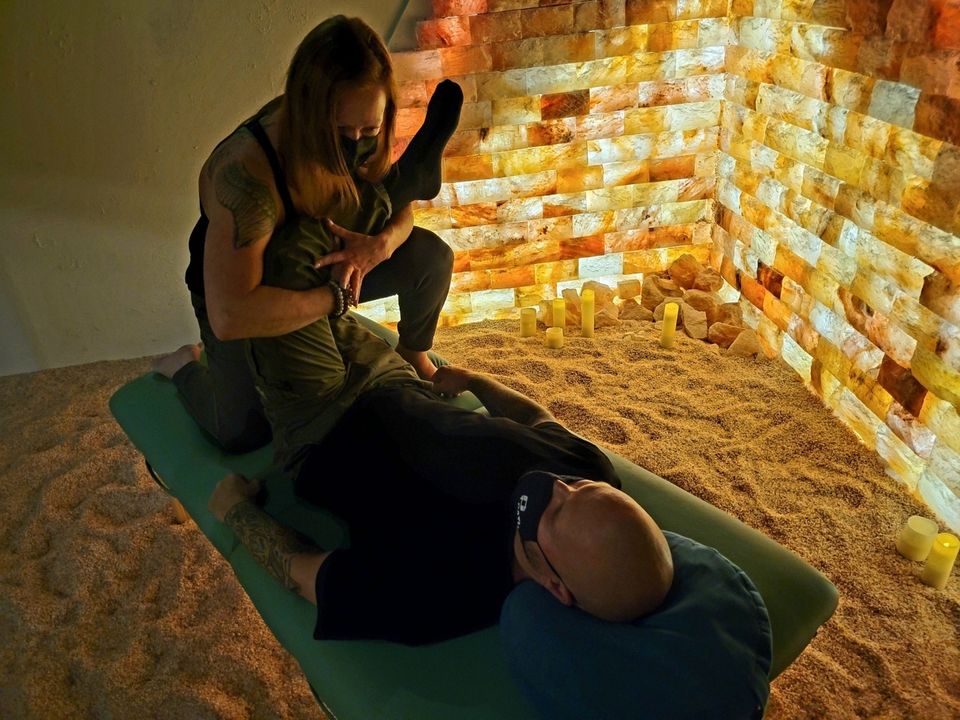 Assisted Stretching
Shannon
is the 
REVIVE STUDIOS
p
ersonal stretching assistant
.
She is our
GO TO
person for stretching. She is certified by StretchSource.
Do you have stiff muscles? Aches? Pains?
Let Shannon perform an assisted stretch to your body and you will feel
AMAZING!
This one-hour stretch will benefit your body in many different ways.
PAVE YOUR WAY TO A BETTER, LASTING CONDITION AND CONFIDENCE USING THE RIGHT METHOD OF STRETCHING.  SEE IMPROVEMENTS EVERY SINGLE SESSION!
Shannon is taking bookings on:
Tuesdays and Thursdays 4:00 - 8:00 pm
in
THE SALT CAVE

.
A dry therapeutic salt treatment is included!
The benefits of stretching are no mystery. Stretching does wonders for the body and helps with longevity, recovery, elongation, and ease of movement.
60 minutes - $99.00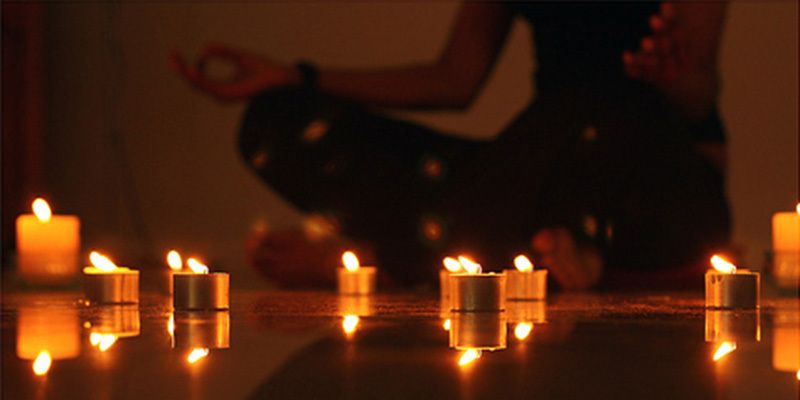 Focused Awareness
Cultivate a calm state of mind through 'resilience' meditation. Practice focuses on interactions among the brain, mind, body and behavior to improve coping skills and better manage the stresses of life. Builds confidence, self-awareness and psychological resilience.

$45.00 per session
Reiki
Reiki is a Japanese 'energy healing' technique that aids the body in releasing stress and tension by creating deep relaxation. Clients use Reiki sessions as a form of self-care to manage symptoms and improve general well-being.

Reiki practitioners utilize a hands-touch method to accelerate natural healing, stimulate the immune system, relieve muscles spasms, cleanse toxins and release emotional blockages.

55 minutes - $99.00